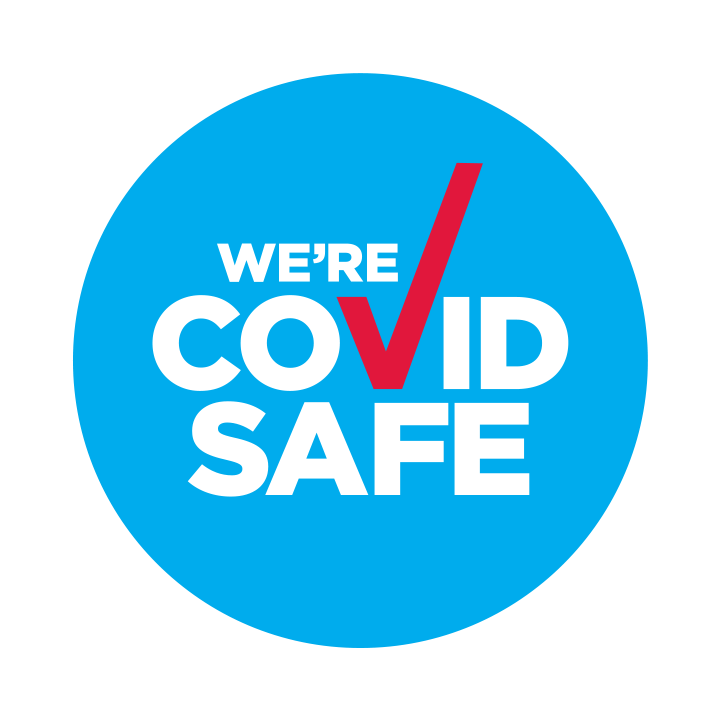 COVID Safe Practices
---
We are a registered COVID Safe Business.
Some of the things we are doing to keep you safe and how you can help:
Limiting 'In person' classes to 14 people to complying with the 4m2 rule and 1.5m social distancing protocol. Book early to get a spot and cancel early if you can't make it.
Cleaning the studio and bathroom daily. Touch points are being wiped down multiple times per day.
Supplying hand sanitiser. Please use this as you enter the studio.
Managing the flow of people in and out of the studio.  You can help by waiting until everyone has left the room before entering the studio.
Supporting social distancing by arranging mats at recommended distance.  Putting your mat on one of the floor markers will assist with this.
Limiting the number of people in small places, e.g., the change room and bathroom are restricted to one person
Asking teachers to stay at home if they are unwell and encouraging COVID testing.
Politely asking people that appear unwell to return to class once they are better.
Not using studio equipment, e.g., mats, bolsters, etc. Please bring anything you need for class yourself.
Encouraging contactless forms of payment
Feel free to contact us if you have any questions or concerns.