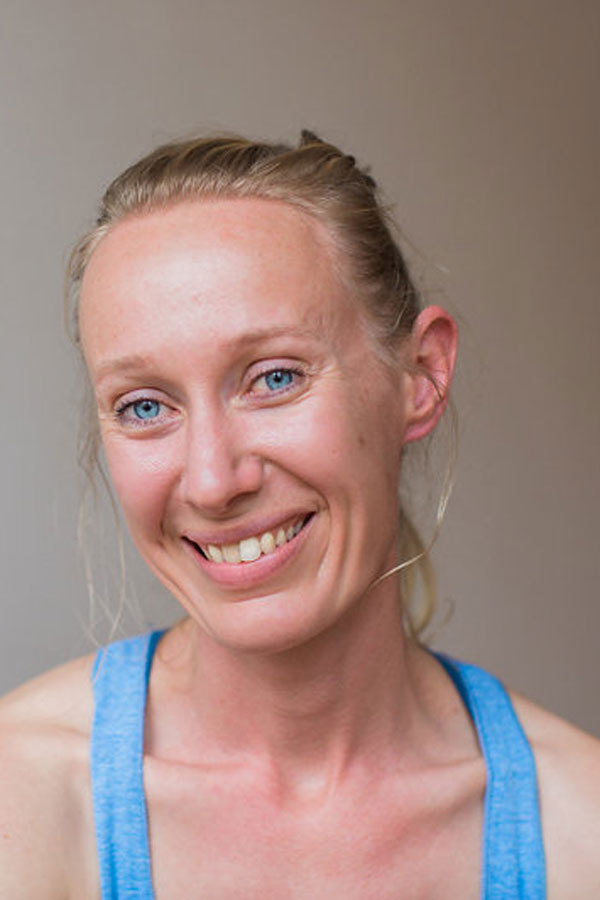 Cath Brown
---
Cath's style incorporates the Yoga Synergy method, Restorative Yoga, Trauma Informed Yoga & Mindfulness techniques. Cath is passionate about guiding her students to develop a practice that is safe, accessible and enjoyable. Her approach emphasizes mind body awareness and interoception, so that learning is embodied and the practice is responsive and unique to the individual. Cath studied dance at the Queensland University of Technology in Brisbane before moving to Sydney and completing her yoga teacher training with Katie Manitsas at Samadhi Yoga in 2004.
In 2007 Cath completed her apprenticeship training with Simon Borg- Olivier and Bianca Machliss of Yoga Synergy and taught at the school for 11 years.
She developed an interest in sharing yoga with members of her community that may otherwise not be able to attend, such as adults with Autism Spectrum Disorder, children with a range of physical and mental disabilities, women in recovery from drug and alcohol addiction and individuals with mental health challenges. This interest led her to become a qualified counselor in 2010.
Cath is a registered Ortho-Bionomy® practitioner and offers Ortho-Bionomy® sessions and Private Yoga consultations in our Wellbeing Centre. Her other great loves are art, nature and her dog Jasper.