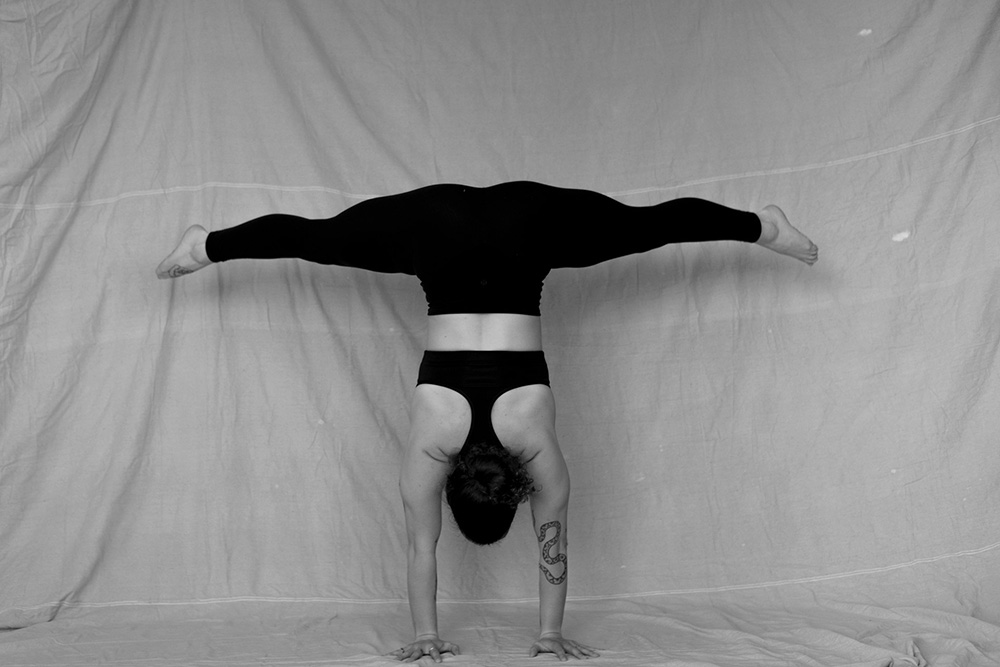 6 Week Inversion Course
Thursday 28 April  – Thursday 2 June 2022 // 7.15pm-8.35pm // $150
Join Hayley Steadman for this six week inversion course. It will help you develop the strength, skills and body awareness required to explore inversions safely and confidently.
Each session will begin with a playful and dynamic vinyasa practise to warm up and prepare the body. We will then break down and practice a specific inversion with plenty of time for questions, fall (gracefully), laugh and try again. We will finish with a short warm down which includes releasing postures followed by a grounding deep relaxation.
Inversions such as headstand, forearmstand, handstand and shoulderstand, plus variations will be explored.
This course is suitable for anyone who is interested in deepening their inversion practice, building strength and/or overcoming the fear of going upside down. For those students coming out of the Beginners Level 2, it is perfect for further development.
Not suitable for complete beginners as a basic knowledge of the fundamental postures are required for safety.
Note that the course will be taught in an accessible way where the key components of each pose will be broken down and modifications will be offered throughout the course. This means you won't be made to do a handstand or headstand unless you're ready and willing.
More Information
The investment is $150 for 6 x 80 minute classes. Please contact us if you have any questions.
Places are limited to ensure there is plenty of space and personal attention. Also, know we will be following all guidelines and procedures provided by NSW Health. All Union St Yoga teachers are vaccinated. Get in quick to secure your place!