Union Street Yoga are proud to host Dancing Warrior's Yoga Teacher Training in 2021.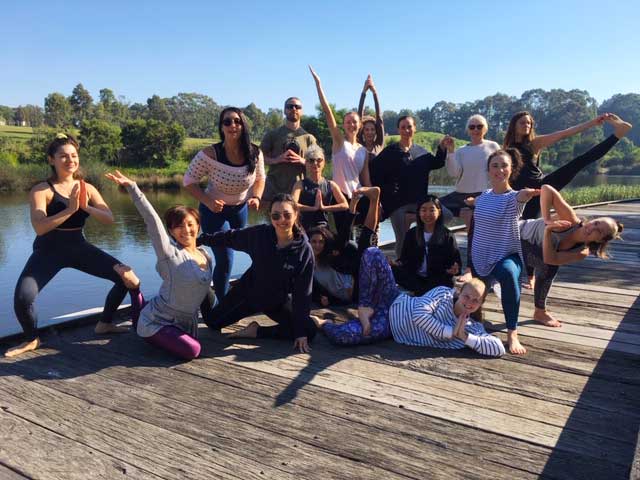 Dancing Warrior Yoga offers 200 hour (level 1), and 150 hour (level 2) programs. We have graduated over 300 teacher trainees over the past 8 years. Join our training and be part of a new tribe of teachers offering contemporary soulful yoga.
Our teacher training courses are recognised Nationally and Internationally by Yoga Alliance Australia and Yoga Australia.
Define and refine your personal yoga practice
Launch your new career with a recognised international qualification
Help, heal and inspire people
Be extraordinary!
About our 200 hour program
Our yoga teacher training course is designed for modern yoga practitioners seeking new wisdom from ancient yoga knowledge. We have successfully created a teaching program to equip our graduates with the tools and skills to fully immerse themselves into a professional teaching career.
This course is ideal for anyone who is seeking a complete career change or simply looking to diversify their skills. Whether you are an experienced yoga practitioner or a curious enthusiast, then our course will give you the confidence needed to forge a clear path towards a new career.
Our course is taught by a diverse teaching faculty with a rich history in yoga studies and yoga practice. We see yoga as an expression of modern living. We believe it's important to remain authentic to the history of yoga, but we also realise that we don't live in ancient India, following austere traditions and customs. We acknowledge that it's okay to enjoy a glass of wine with your friends and lovingly apply yourself to yoga the next day. We also welcome people of all ethnicities, sexualities, body shapes and sizes.
Dancing Warrior Yoga Style
Dancing Warrior yoga style is classical Hatha yoga with a modern vinyasa backbeat, called Hatha Vinyasa. Our style offers breath-synchronised movement from one pose to another to create heat and purification in the body. It draws upon a rich Hatha yoga legacy and borrows from traditions such as Iyengar yoga, which offers firm body alignment principles, Ashtanga vinyasa, for its fluidity, strength and grace, and restorative yoga, for its rich support of the body's internal organs and subtle sheaths. Our teaching method also draws upon universal movement patterns that form the foundation of human movement.

---