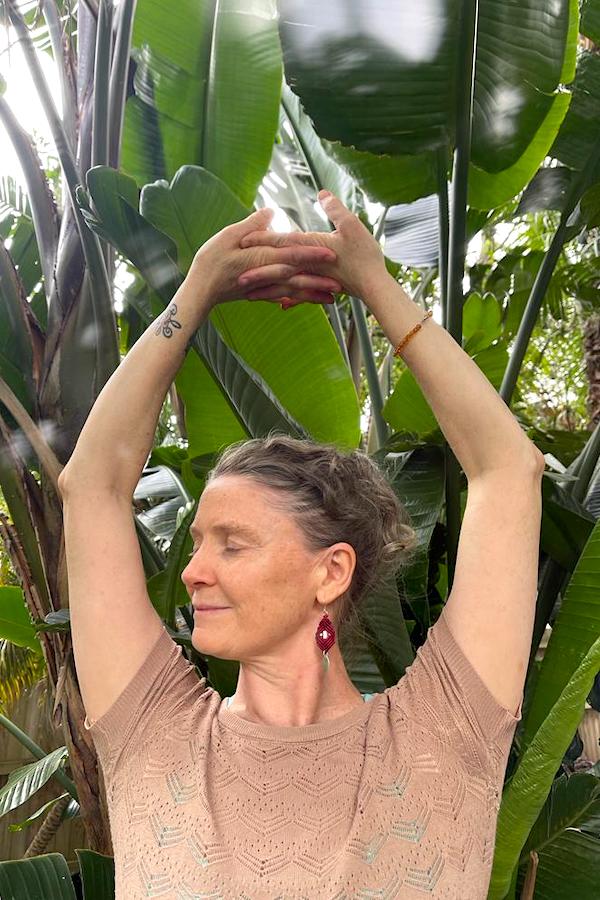 Danielle Dolev
---
At the age eight, Danny could not stop wriggling, jumping and moving so her mum sent her to dance classes. This set Danny on a life path that embodies a love of physical movement.
In addition to being a very accomplished ballet dancer, Danny has studied and practised a wide variety of dance styles. In her early 20s, Danny found her dance style influenced by her captivation with the concept of "the now". A fascination in yoga naturally followed.
Danny's first yoga class was in 1992 was with Sue-Ellen Kohler. After attending a number of yoga classes around Australia, Danny completed her teacher training with Yoga Synergy and subsequently taught there for four and a half years. Following this, Danny taught at Elixr health clubs, ran various corporate yoga classes and facilitated workshops and retreats.
Over the last 17 years Danny has taught yoga to a wide variety of students including professional athletes, professional musicians, students with serious injuries and disease, the elderly, and the very young.
Tai chi, chi gong and pilates are some of the influences Danny draws on in her yoga classes. Recently, Danny has had the privilege of attending a body mind centering workshop with Bonnie Bainbridge-Cohen and has also completed Level 1, 2 & 3 certification in Low Pressure Fitness at Coretone.
Danny has two children. Yofy aged 9 and Tal aged 5. So far they have been her greatest teachers.