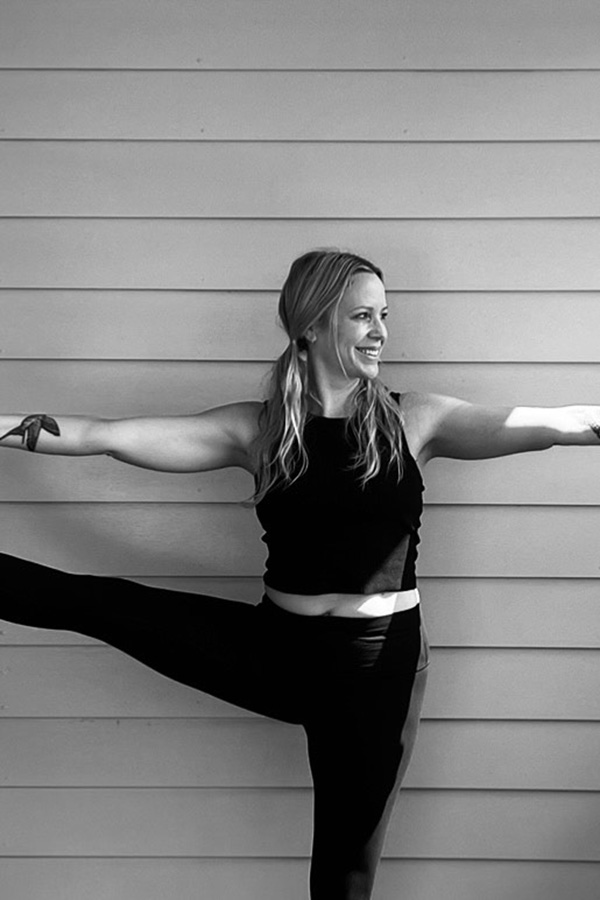 Jenny Beachum
---
Jenny took her first yoga class in 2001 in Sydney and has practiced with a range of teachers and schools. She is a 500hr qualified yoga teacher and has completed trainings with Jason Crandell, Creature Yoga Byron Bay, Mathew Bergan, Seane Corn, Carling Harps & Patrick Beach and Clive Sheriden. Jenny holds a PhD in Education and has taught students of all ages in a range of contexts.
Students who practice with Jenny can expect a well-rounded class that will develop strength, flexibility and focus for all levels of experience. She is inspired to support others in cultivating a sustainable, committed practice that fits into modern life and all its complexities. Jenny has found yoga to be a powerful tool for self-discovery, healing and growth and this drives her passion for sharing yoga with the community.
Through our practice of yoga, we can develop the capacity to show up for ourselves and in turn for those around us, building an awareness of the connection of all living things to each other, the earth and the universe.