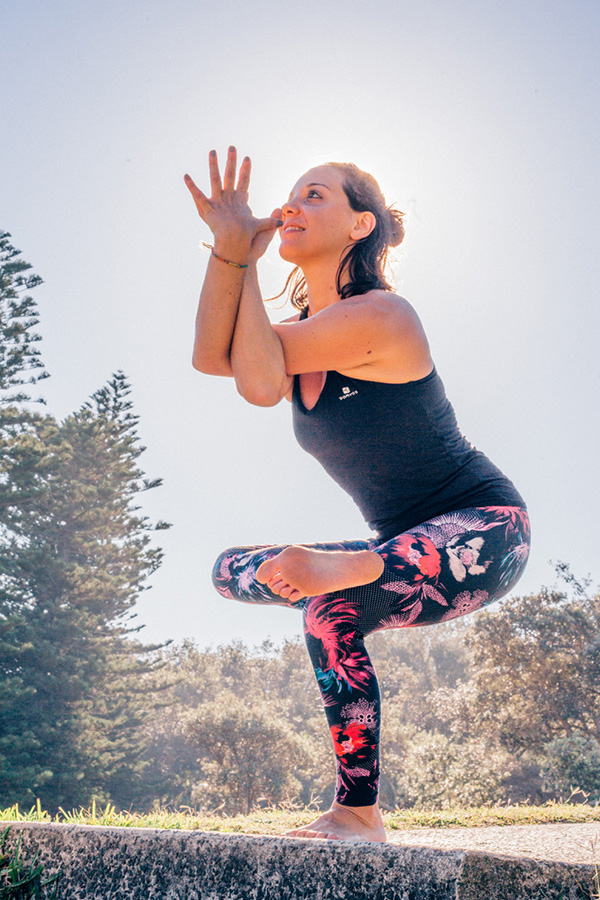 Marine Geraud
---
Born in France, Marine has been living in Sydney since 2015. She started her yoga practice journey at a time when she suffered from debilitating depression and complex-PTSD. Yoga would become a key driver in her physical, mental and emotional recovery and led her to want to share the practice with others.
Marine loves being a facilitator and helping people discover how they can use their own practice to get a better understanding of themselves to support their physical, mental and emotional wellbeing.
Marine's classes are strong and cater to all levels from beginners to advanced practitioners. Her creative sequences are built on a Krama-based, layered approach aimed at helping students warm up and build up strength to get into deeper poses toward the end of the practice. Passionate about inversions and arm balances, Marine usually offers options to invert and play with arm balances in her classes.
Marine's practice and teachings have been inspired by many influences. She started with an Ashtanga-based background under the guidance of Yoga Synergy's co-founders Simon Borg-Olivier and Bianca Machliss, with whom she trained as a student and later on to become a yoga teacher. She later expanded into a more traditional Vinyasa style, under the guidance of respected teachers including Noelle Connolly, Arian Levanael, Rachael Coopes and more.
A strong believer in natural medicine and energy healing, Marine also holds a Level 2 Reiki certificate.