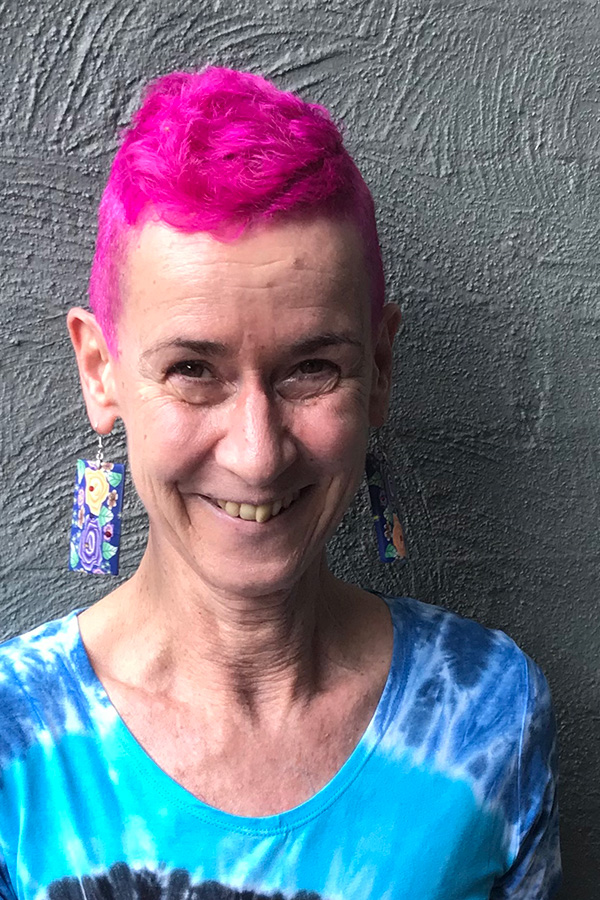 Penny Barraclough
---
Penny's love of movement and physical fitness started with ballet lessons at a very early age, to be followed later by tap, contemporary and jazz ballet classes.  She is not ashamed to admit too that the original Jane Fonda workout videos introduced her to the wonderful world of 80s aerobics, complete with shiny tights, leotards and scrunch socks.
Penny firmly believes that age is no barrier to maintaining a fit and healthy lifestyle, but that there are points at which modifications need to be made. After turning 50, she began to get a few knee and shoulder issues, and the more aerobic forms of fitness she'd always enjoyed were no longer so much fun. It was at this point that she turned to resistance training, followed by a couple of years of practising Tai Chi and Qigong. It wasn't until she attended a yoga retreat in Byron Bay some years back that she discovered the powerful benefits to both the mind and body of a regular yoga practice.
This practice has provided Penny with not only a calmer mind, but increased strength, flexibility and stamina – with no pain or discomfort.  Her slow-paced and accessible classes aim to provide her students with a nurturing experience that will allow them to discover for themselves these same benefits, regardless of their age or fitness level.
Outside of yoga Penny loves reading, drawing, scuba-diving, and drinking copious amounts of tea.