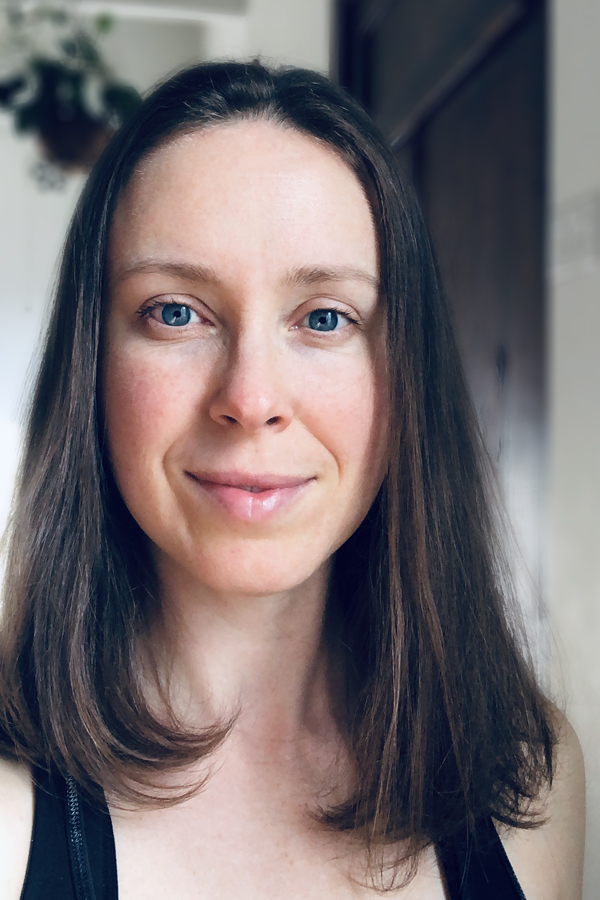 Verity Gill
---
Verity has been a Sydney-based yoga teacher since 2009. Her classes are a blend of the Yoga Synergy method, Pilates-style strength & conditioning, mindfulness and breath awareness.
Verity sees yoga as a process of self-observation that leads to a deeper sense of body, breath and mind - a chance to be present in each moment. She aims to challenge and inspire every student to create a healthy sustainable yoga practice, and offers individual support to all levels of experience, with a special interest in pregnancy and postnatal practice.
Outside of yoga, Verity runs a successful graphic design business. She has a passion for generating creative, ethical and sustainable design. Verity holds a black belt in Taekwondo and enjoys hand balancing and aerial circus.
Verity is an accredited senior yoga teacher. She attended Byron Yoga's Intensive Teacher Training Course with John Ogilvy, and has completed Yoga Synergy's Teacher Training Apprenticeship and Yoga Synergy's Anatomy & Physiology Course. She has attended various workshops with Clive Sheridan, David Swenson, Kathryn Budig and Phil Lemke. In 2014, Verity completed a Diploma of Remedial Massage, and a Certificate IV in Aromatherapy.