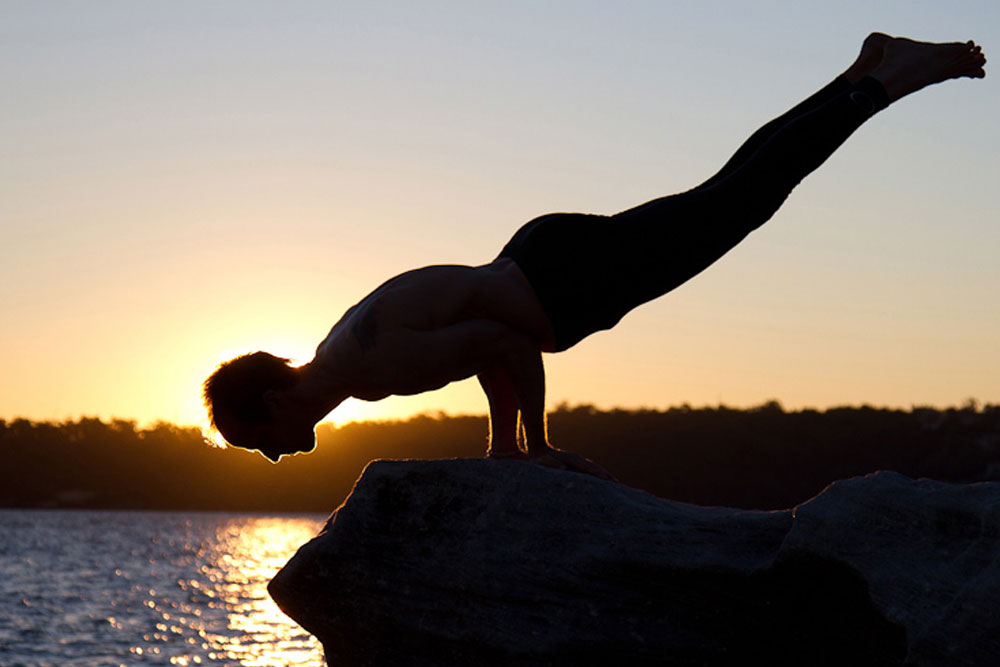 Beginners Course 3 – Inversions, Pranayama & Bringing It All Together
Wednesday 4 September – Wednesday 9 October 2019 // 7.30pm-9.00pm // $150
Beginners Level 3 is the follow on course from Beginners Level 2. We introduce headstand and look at various ways to access it in a safe and individualised way. We will further develop shoulderstand and forearm balance and will explore 2-3 essential pranayama rhythms (breathing exercises). We are beginning to understand vinyasa (creating a flowing, moving meditation with steady breath) and are starting to cultivate longer periods of concentration and one pointed focus (Dharana).
Note that while the course is running, you will be able to attend 6 additional Intermediate Level classes* to help reinforce your understanding and create consistency. Quite simply, consistency and effort = results. At completion of this course those students who have completed all 3 courses, will have had 18 weeks of yoga under their belt. It is here you will start to feel and see the many benefits the practice offers and more intimately understand how it can positively shape your life.
You will always be encouraged to find balance in your own practice according to what is appropriate for you in each moment. Modifications of postures will be offered throughout the course to ensure it is accessible to your level.
*Note if Intermediate Level classes are not appropriate or possible for your schedule, we will find alternative classes that suit you.
More Information
The investment of $150 includes 12 classes. This includes 6 x 90 minute course classes + 6 additional classes at the studio over the duration of the course (ideally two classes per week). There will be multiple classes to choose from to ensure you can be consistent. Now that we are practising twice per week, we start to experience the many benefits a regular yoga practice offers. Please contact us if you have any questions.