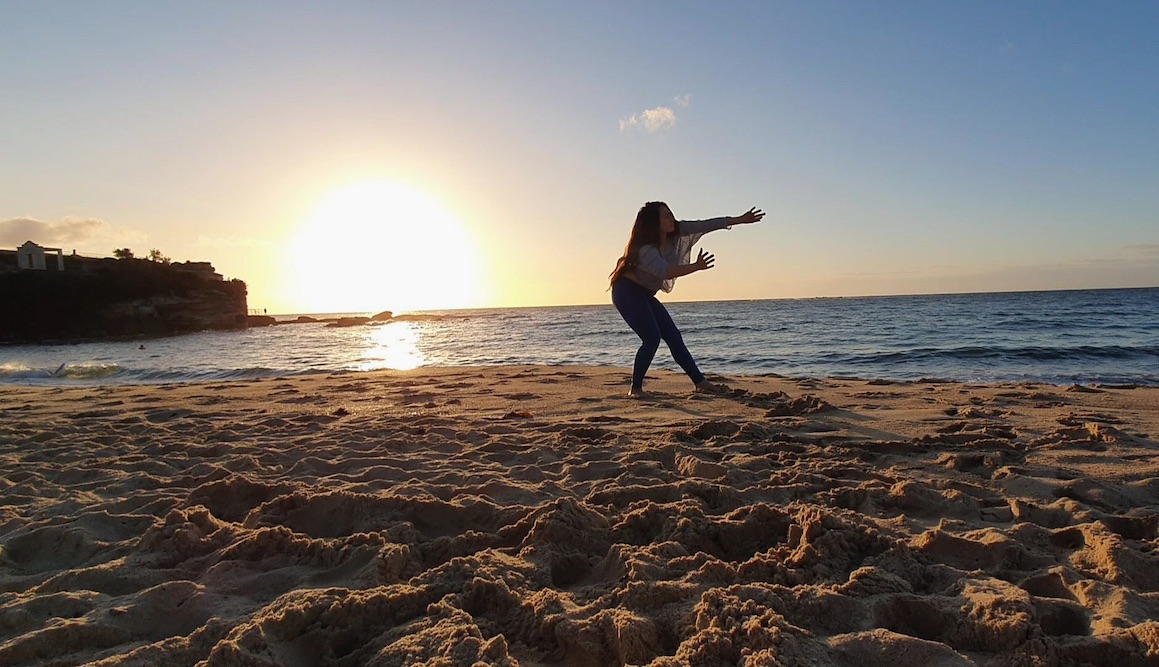 Calligraphy Health Qigong Workshop with Megan
Melt into your Sunday night with this flowing, three-dimensional meditation grounded in universal principals of energy and movement.
Sunday 1 March 2020 // 5.30pm-7.00pm // $30
Join Megan Watts and discover a deep cellular connection with your body through the ancient Chinese art of Qigong.
Discover a deep cellular connection with your body through Calligraphy Health and the ancient Chinese art of Qigong. Qigong, which translates as energy work, is a powerful tool for self-healing and self-regulation. Through deep internal exploration and observation, the mind quietens and the body begins to open and soften. The benefits of qigong are instantaneous and endless. In this 90 minute immersion you will get a taste for this beautiful moving meditation; a key that has passed through generations and now to you.
Megan is passionate about all things body, mind & spirit. She has completed teacher trainings with Yoga Synergy & Master Zhen Hua Yang, founder of Calligraphy Health. She has also studied Traditional Thai Yoga Massage in Thailand and is currently completing a double bachelor's degree in Neuroscience & Anthropology. Megan teaches yoga, qigong & offers body therapy sessions in Sydney with an emphasis on healing through movement.
Megan aspires to share her melting pot of knowledge & experience in a tangible way that empowers others to connect deeper with themselves & the world.