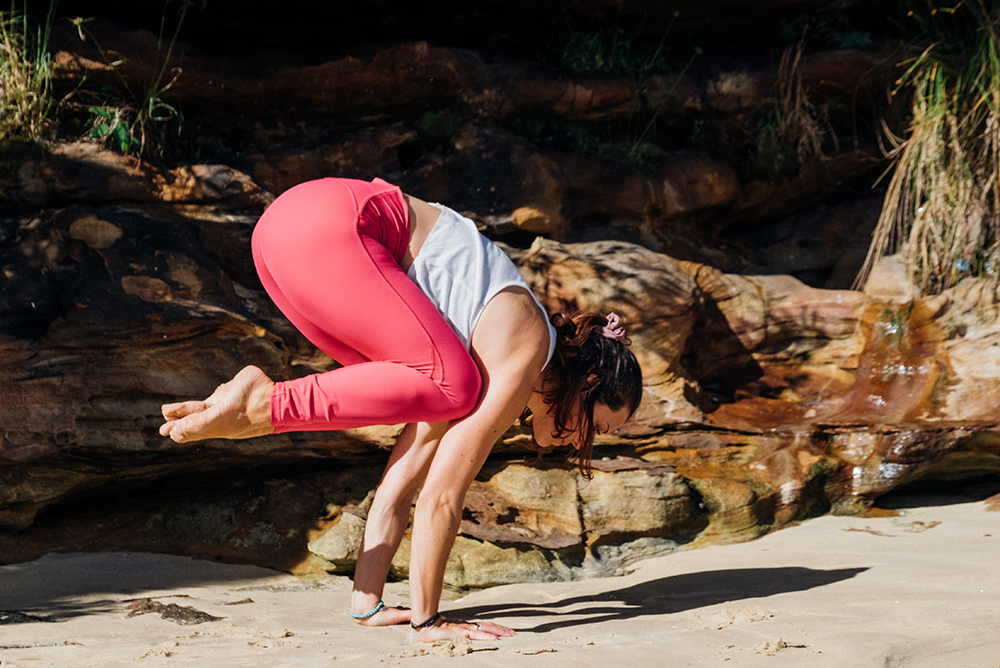 Introduction to Inversions & Arm Balances
Learn the foundations, explore new perspectives and play upside-down in this 2 hour inversions workshop with Marine Geraud!
Saturday 5 February, 2022 // 1pm – 3pm // $50
In this 2 hour workshop you will learn how to get yourself in upside down poses safely, as well as build strength to start exploring arm balances. Whether you have no experience or have some initial foundations, this course is open to students who wish to build more confidence and learn techniques to kick start or take one step further in their inversion and arm balance journey.
This class, led by upside down enthusiast Marine, will offer a mix of drills / conditioning exercises and play time. We'll explore poses such as headstand, forearmstand, crow pose and some of its variations, and more. You will also be taught some helpful stretching and recovering poses (hello wrists and shoulders!) so you can build a sustainable and healthy practice.
Prerequisites: No pre-requisite, open to beginners. We do recommend that you be able to hold a plank for 30 seconds.
What to bring: We will be working with props, including 2x yoga blocks. While you can use our studio props, we recommend that you bring your own if you have some.
About Marine
French-born, Marine discovered yoga when she arrived in Australia back in 2015. She instantly fell in love with the practice and in particular with arm balances and inversion poses.
She has been teaching both beginners and advanced students how to safely practice those challenging poses, while making the learning process fun and tapping into student's curiosity.
Getting upside down and balancing on your arms with your own body weight have some well known mental and physical benefits. But what I love the most about arm balances and inversions is that you can't cheat. You have to be fully present, focused, and if you don't have the foundations you simply won't be able to get into the pose. This is a practice that keeps you honest about where you really are with your practice and where you need to still walk the talk. Whether you are just learning the techniques or have an advanced practice, the beauty of this practice is that is it never done! As I like to say, everything you do is the step one of something else.