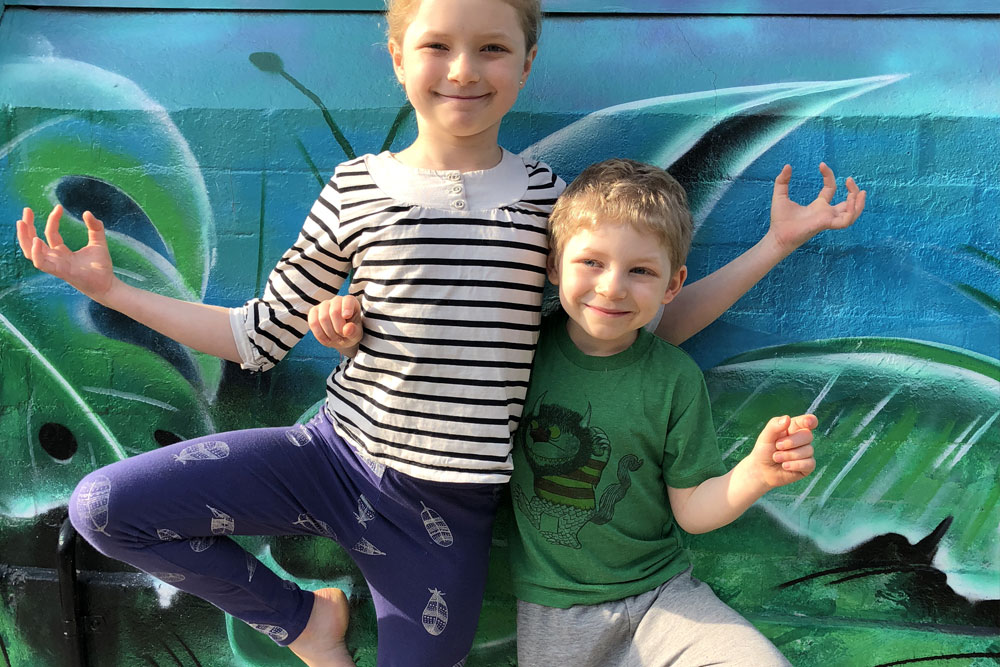 Kids Yoga 8 Week Course (9-12 yrs)
Next 8 week course begins Thursday January 31!
Class times: Thursdays 3.30pm – 4.15pm (5-8 yrs) & 4.30pm – 5.15pm (9-12 yrs)
During these special classes, Danielle (mother of two) will explore fun and creative sequences designed specifically for the ages of your children.
Yoga builds confidence and helps children learn to regulate themselves and understand their emotions. The emphasis in these classes will be to learn about the body and breath, encourage creativity and imagination and to help build a strong mind through developing focus and attention control.
Classes will be taught in a non-competitive environment, respecting that each child has their unique strengths and challenges.