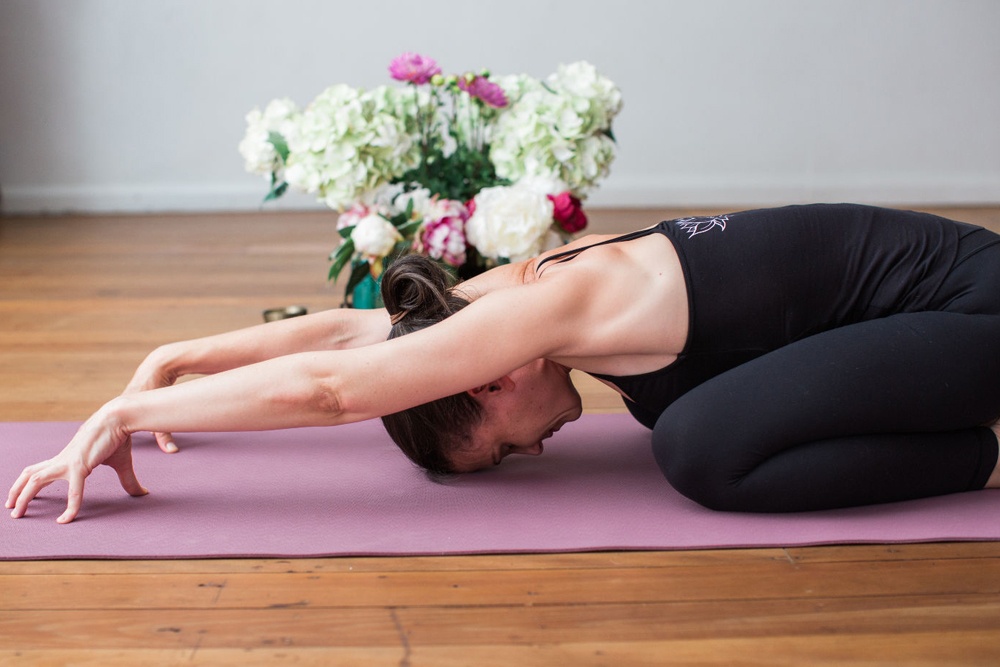 Yin Yoga – A Quiet Practice
Introduction to Yin Yoga Workshop with Sarah Owen
Sunday 18th November 2018  //  5.30pm-7.30pm  //  $40
Join Sarah Owen for this blissful two-hour workshop which focuses on long-held, meditative yoga poses that deeply nourish the meridian system in the body, leading to physical flexibility, vibrant health, and a calm mind.
The workshop will cover the basic principles of Yin Yoga, how to practice safely and effectively, and the effect of the Yin Yoga practice on the physical body, energetic body, as well as the emotional and mental bodies.
Sarah will discuss the effect of yin yoga on the meridians (energetic channels in the body) and the organs in the body, as well as how we can apply asana (physical postures) and pranayama (breath work) to affect the energetic body.
Yin Yoga provides the perfect holding-space for practicing meditation, especially mindfulness meditation and metta-bhavana (loving-kindness) meditation. Sarah will guide you through the simple but profound practice of Yin Yoga, emphasising Mindfulness Meditation as an approach to practicing in this style.
About Sarah Owen:
Sarah is one of the leading Yin Yoga teachers in Australia having trained closely with Sarah Powers (co-founder of Yin Yoga) for over a decade. Sarah leads yin yoga teacher trainings and workshops in Australia as well as ongoing mentoring for yoga teachers. She is the co-ordinator for the Sarah Powers Insight Yoga Institute Teacher Training Programs in Australia. Sarah has been teaching yoga since 2006, and specialises in Yin Yoga, Hatha Yoga and Meditation. Her classes and workshops can be found at numerous well-known yoga studios in Sydney.