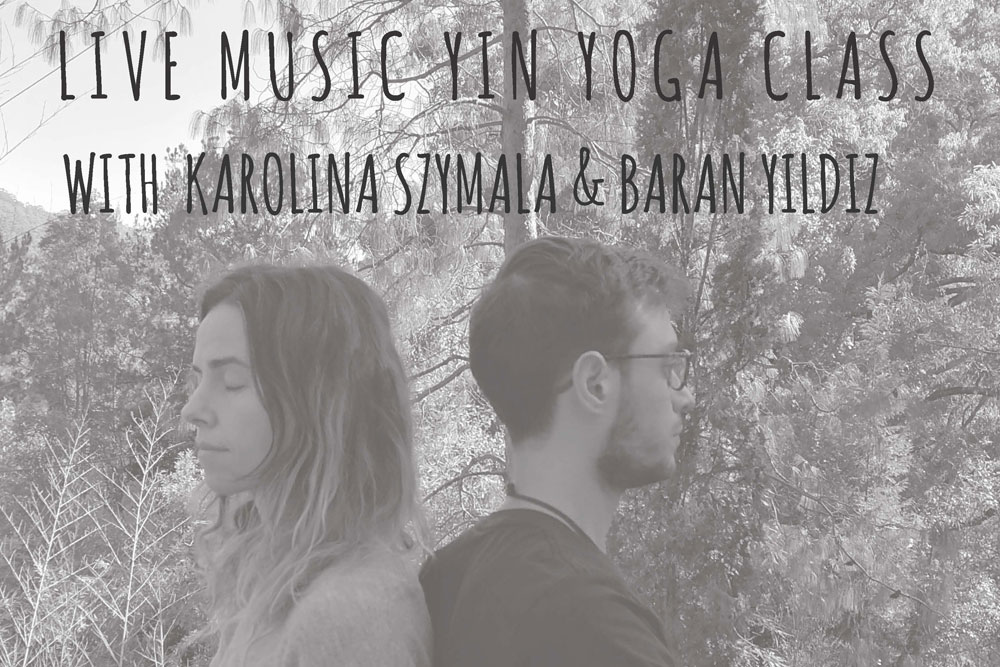 Yin Yoga – Sweet Harmony
Live Music Yin Yoga class with Karolina and Baran
Sunday 27th May 2018 // 6.30pm-8.30pm // $40
Join Karolina and Baran for this 2hr journey of nurturing yin yoga complemented by soothing live music.
As Autumn is in its full swing, the focus of the workshop will be on kidney and bladder meridians. It will be accompanied by gentle and calming sounds of the hangdrum helping you to drop deeper into stillness and awaken the bodies innate ability to restore balance.
This one of a kind session will culminate with a magnificent sound healing bath to energetically seal the evenings practice.
Space is limited to suit the comfort of each participant so pre-booking is essential.