Book The Loft
---
Spacious bodywork/consult room. Great for those practitioners needing a little more space with a combination of seating alongside an electric massage table. This is a carpeted room with air conditioning and storage facilities.
Great for any modality, even small groups of up to 6 for meditation etc.
$33.00/hour + GST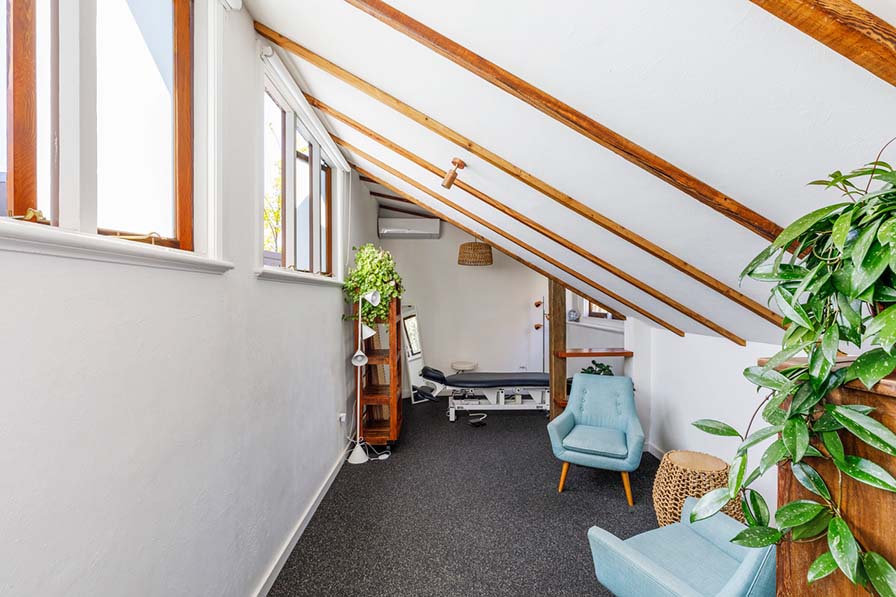 How to Book
Please note: Cookies must be enabled in your browser in order to complete the booking process. How do I enable cookies?
Select the date and available timeslot you would like to book and fill in your details. Use the Sign In link to access your account or to create a new user account. To view a different room or all rooms available, select from the options beside the small calendar on the top right of the schedule, or below the schedule if you are viewing on a mobile or tablet. The minimum booking duration is 60 minutes. All bookings are confirmed via email. You are required to complete a registration form when making your first booking and you may login thereafter for all subsequent bookings. Bookings must be made in advance and may be cancelled up to 6 hours before start time. Sign in to your account to make changes or to cancel your booking. Please contact us if you have any questions.